WURD Speaks: 150 Years of Freedom Fighting
Event info
| | |
| --- | --- |
| Date: | February 25, 2015 |
| Time: | 5:15 pm |
Details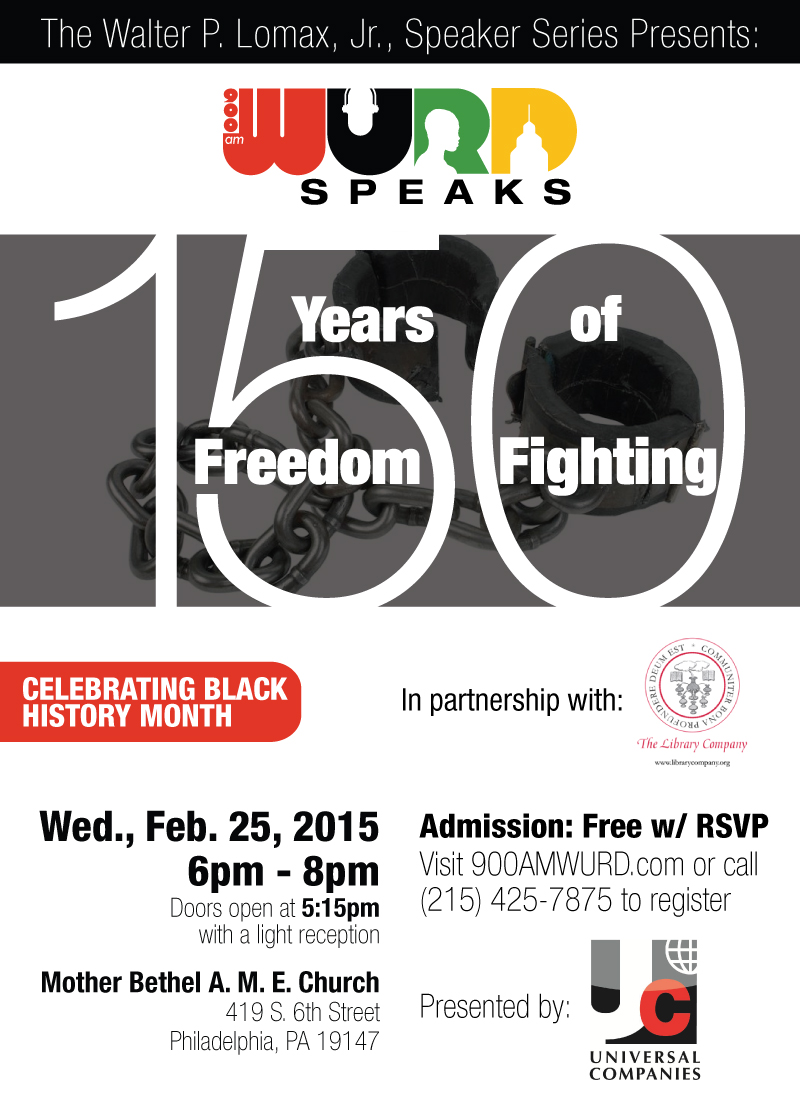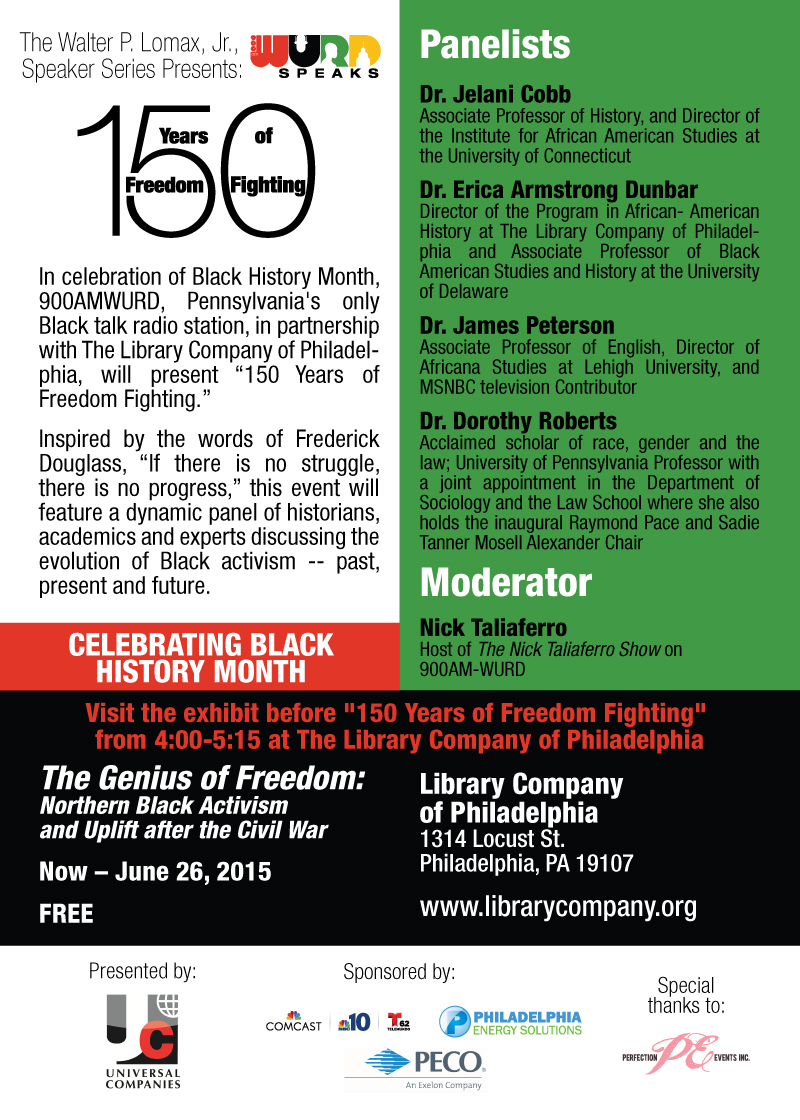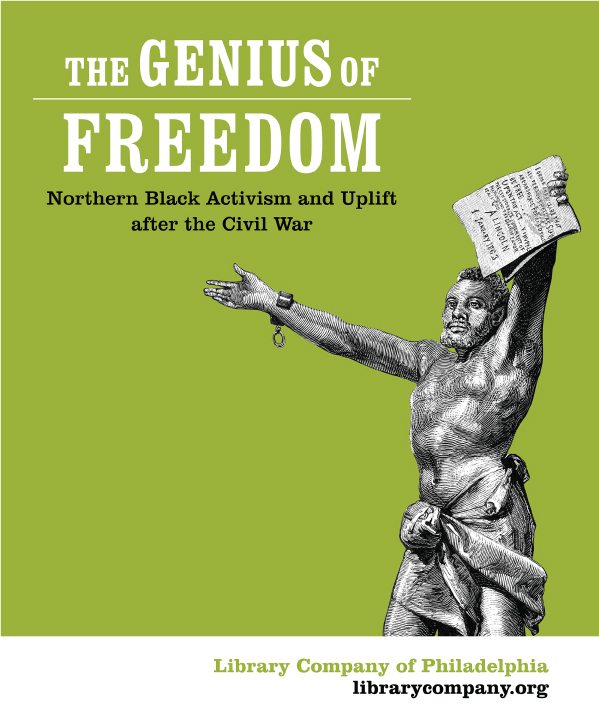 ABOUT WURD RADIO:
WURD Radio is the only African-American owned and operated talk radio station in the Commonwealth of Pennsylvania. Taking a multi-media approach — on-air, on-line and in-community — WURD serves as the heartbeat of the African-American urban market, providing information and solutions that educate, uplift and inspire the heart and soul of Philadelphia. We launched the WURD Speaks event series in 2009 with a one year retrospective on Barack Obama's first year in office." Since then, WURD Speaks has examined various topics including Health and Healing; Economic Empowerment; Race and Criminal Justice; Education; Arts and Culture and more.  In 2013, in honor of our founder, we proudly renamed WURD Speaks The Walter P. Lomax Jr., M.D.Speaker Series.

ABOUT THE LIBRARY COMPANY OF PHILADELPHIA:
The Library Company of Philadelphia is an independent research library concentrating on American society and culture from the 17th through the 19th centuries. Free and open to the public, the Library Company houses an extensive non-circulating collection of rare books, manuscripts, broadsides, ephemera, prints, photographs, and works of art. The mission of the Library Company is to foster scholarship in and increase public understanding of American history before 1900 by preserving, interpreting, making available, and augmenting valuable historical materials, thus providing meaningful stewardship of the legacy of founder Benjamin Franklin. 
ABOUT THE GENIUS OF FREEDOM EXHIBITION:
The Genius of Freedom: Northern Black Activism and Uplift after the Civil War
Now–June 26, 2015
Marking the sesquicentennial anniversary of the end of the Civil War, this exhibition examines the strategies developed by Northern blacks to claim an equal place in the post-slavery nation.